How to Install BMX Cranks & Mid Bottom Bracket
Find out everything you need to keep your cranks running smoothly
CRANKS
6/8MM ALLEN KEY
PEDAL SPANNER
HAMMER
PIECE OF WOOD
CRANK TOOL
ADJUSTABLE SPANNER
CLOTH
GREASE
Apply a small amount of grease to the inside of the bottom bracket on the frame.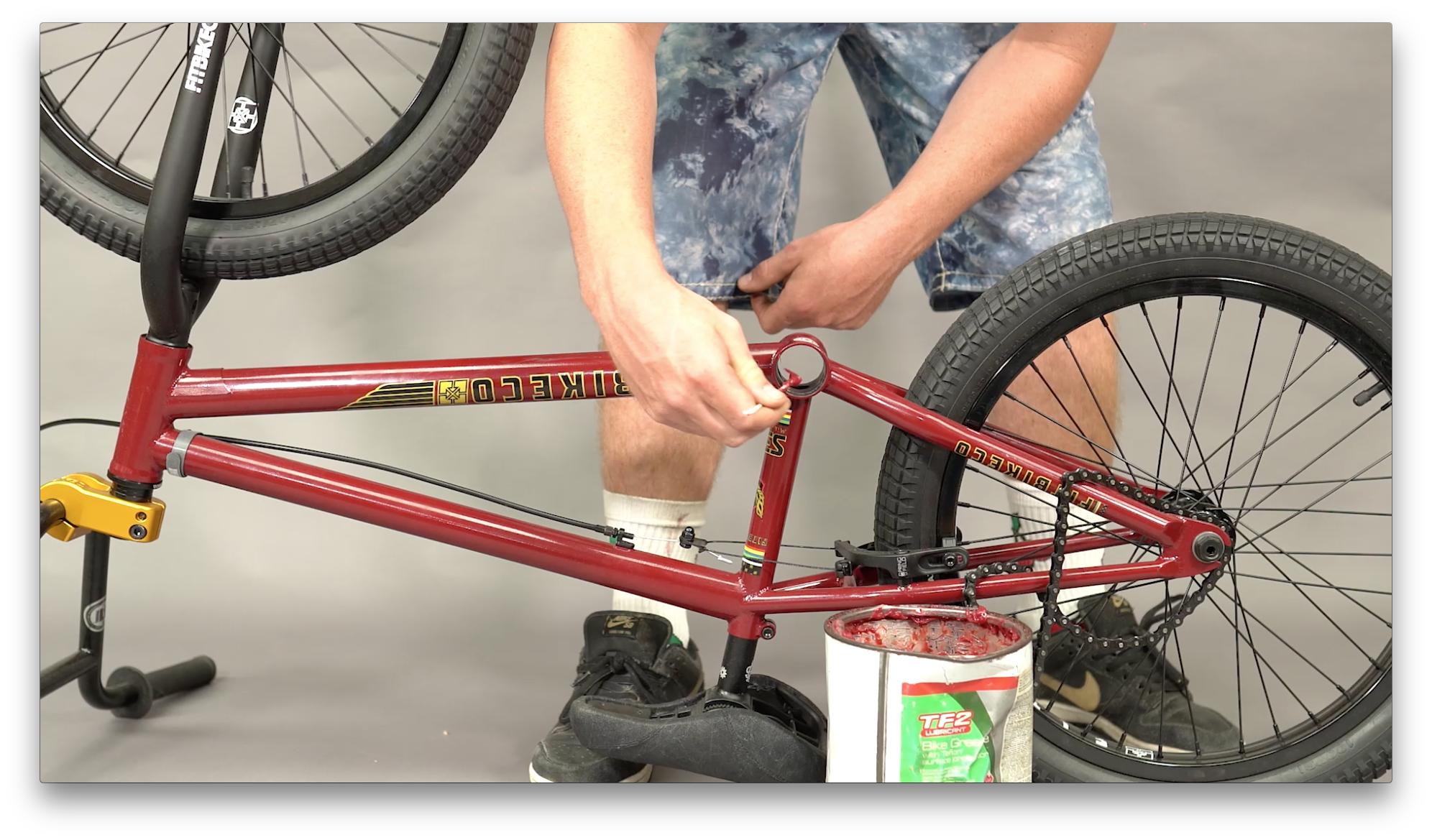 ---
With a rubber mallet, tap the first bearing into the frame. A piece of wood can be used as a barrier between the mallet and bearing to help prevent any accidental damage.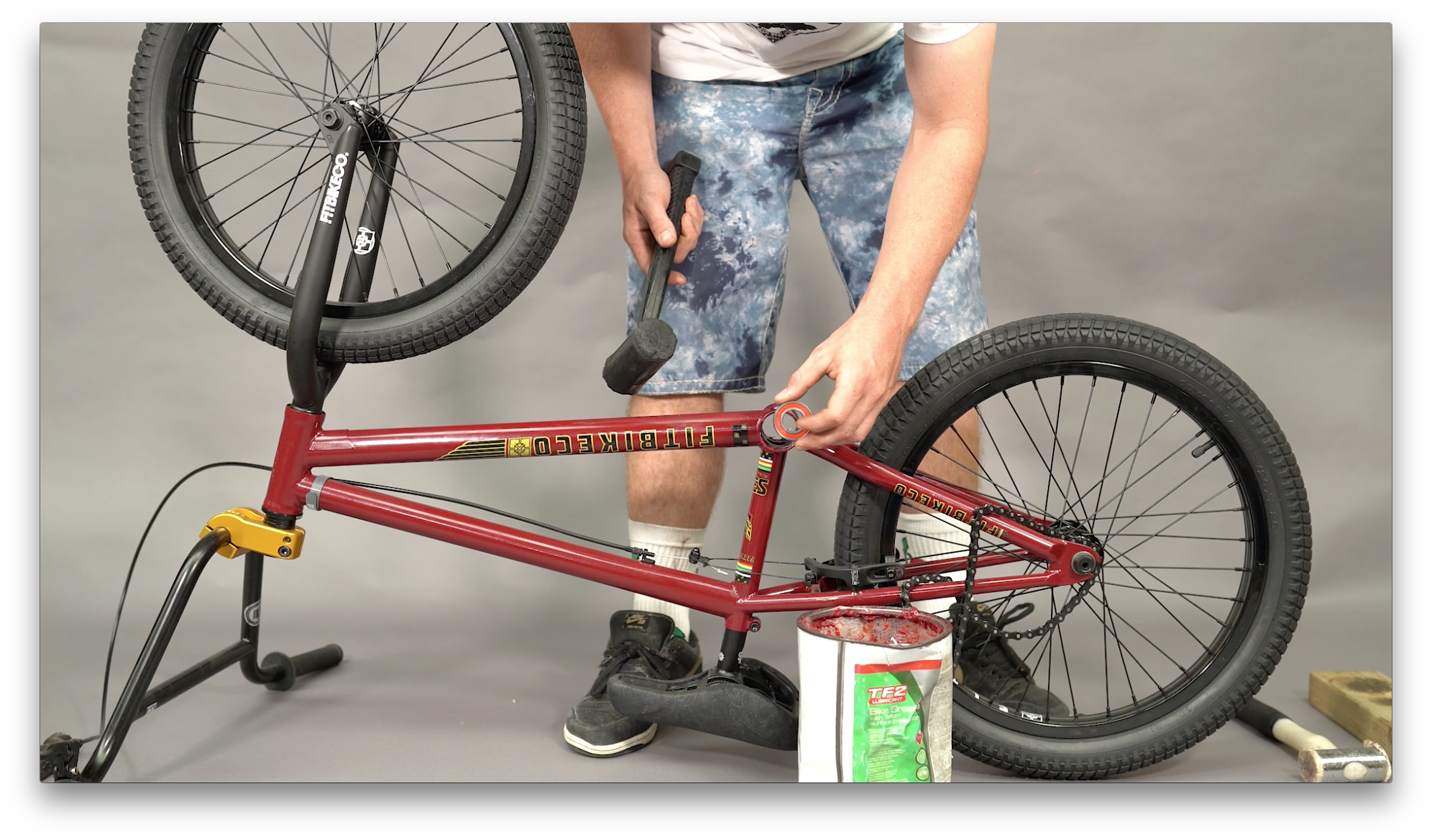 ---
Insert the tube spacer into the BB, then install the second bearing the same way as the first. It's important the correct size tube spacer is installed as this prevents the bearings from getting crushed and failing from the side load when the cranks are done up.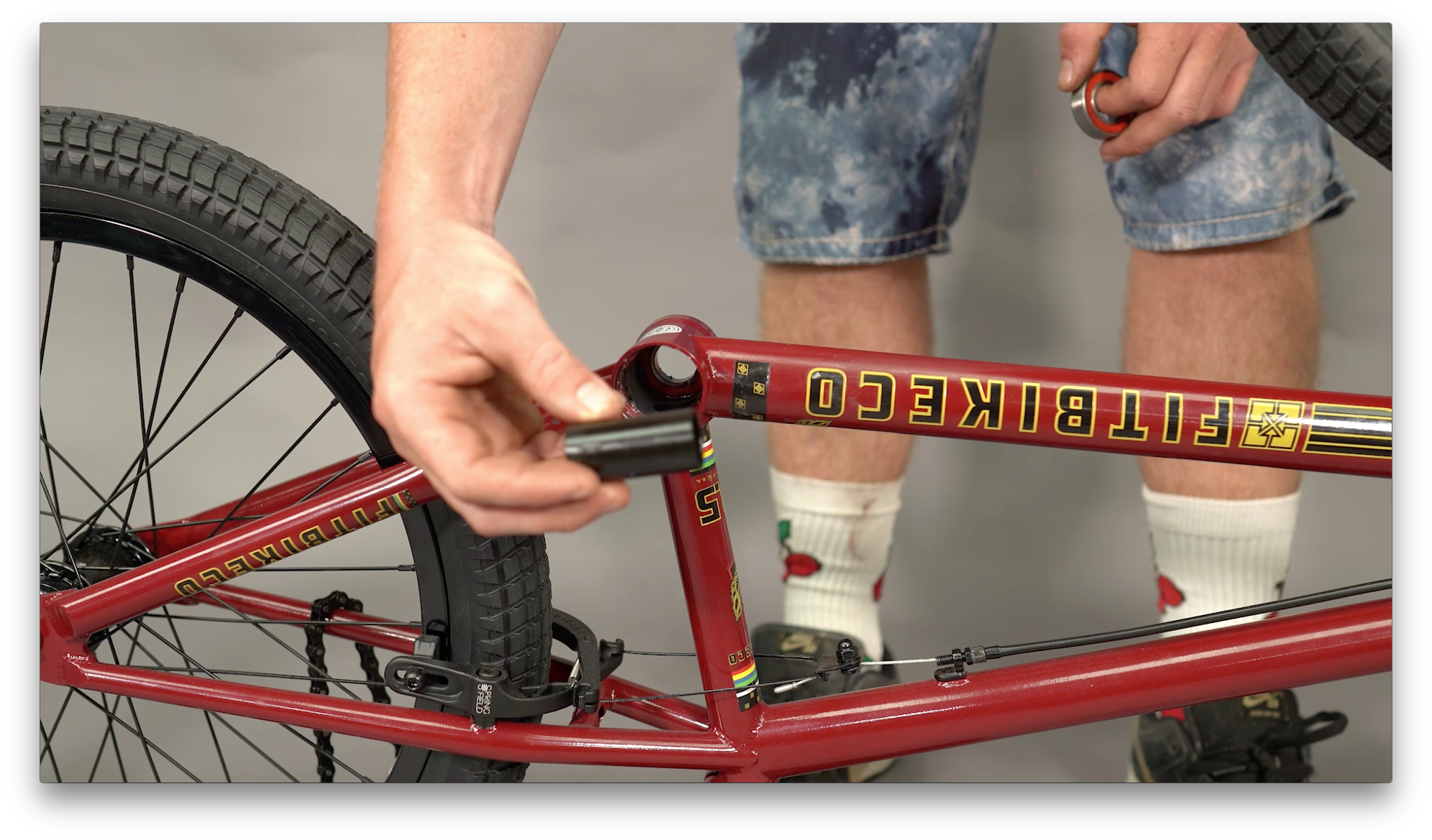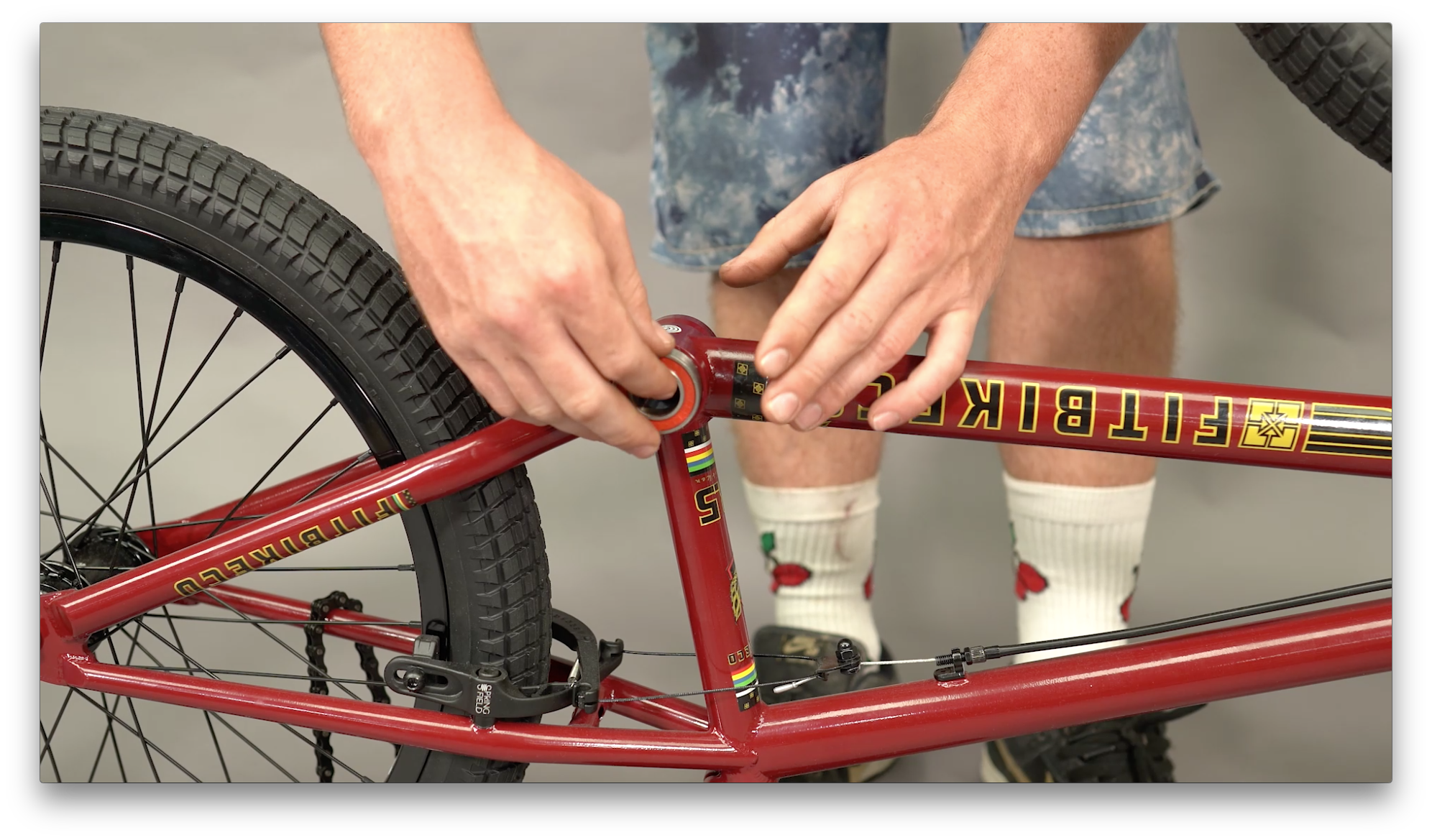 ---
Install the spindle to the BB, so the same amount shows on both sides of the spindle. You may need a rubber mallet to knock it through.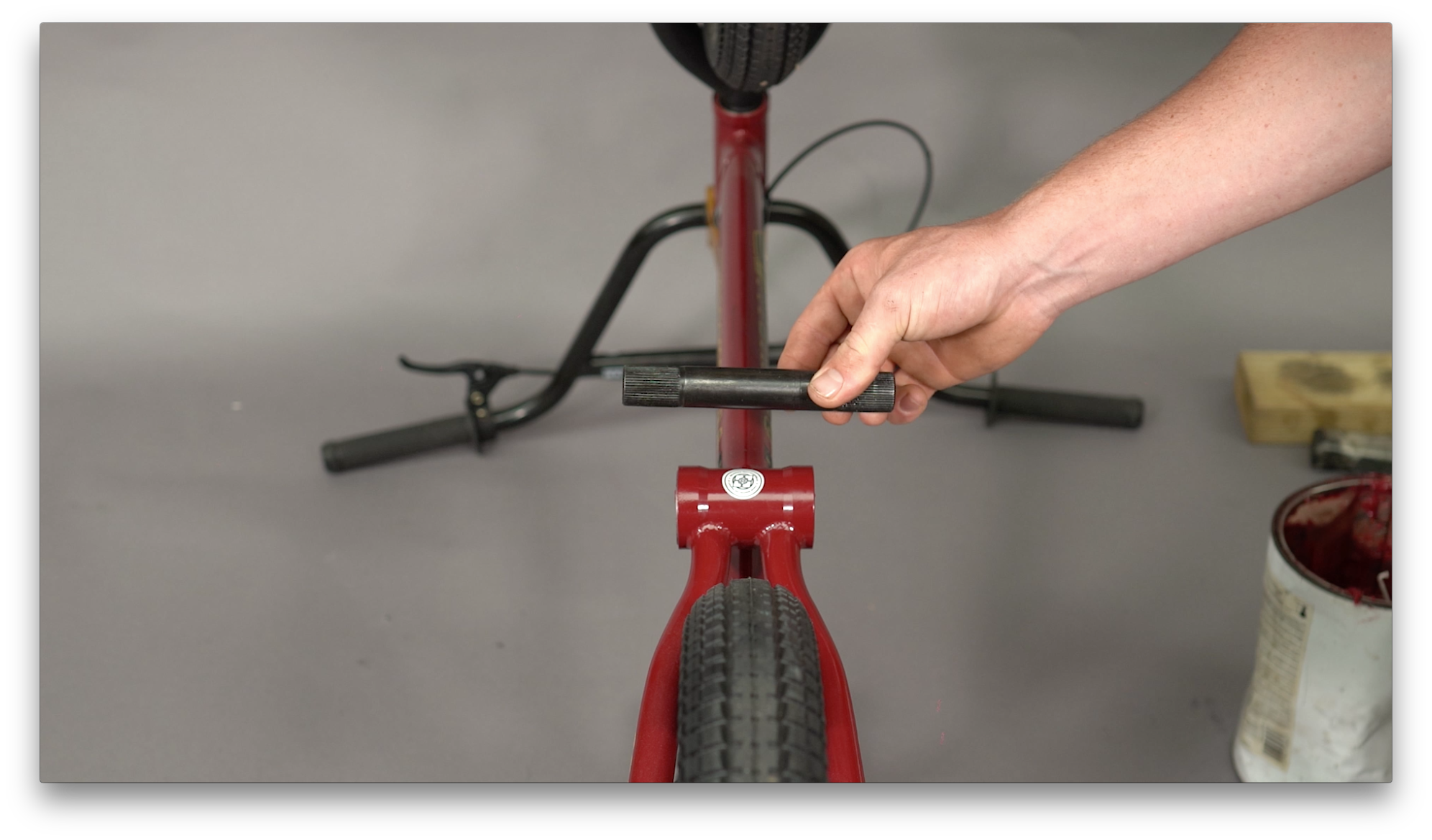 ---
Loosely install the sprocket bolt to hold the sprocket on the crank arm. Then, insert the small dust cap onto the spindle followed by the sprocket and crank arm. If you have an RHD wheel the sprocket will need installing to the RH cranks arm, or if it's LHD, to the LH arm (the arms should be labelled R for right and L for left).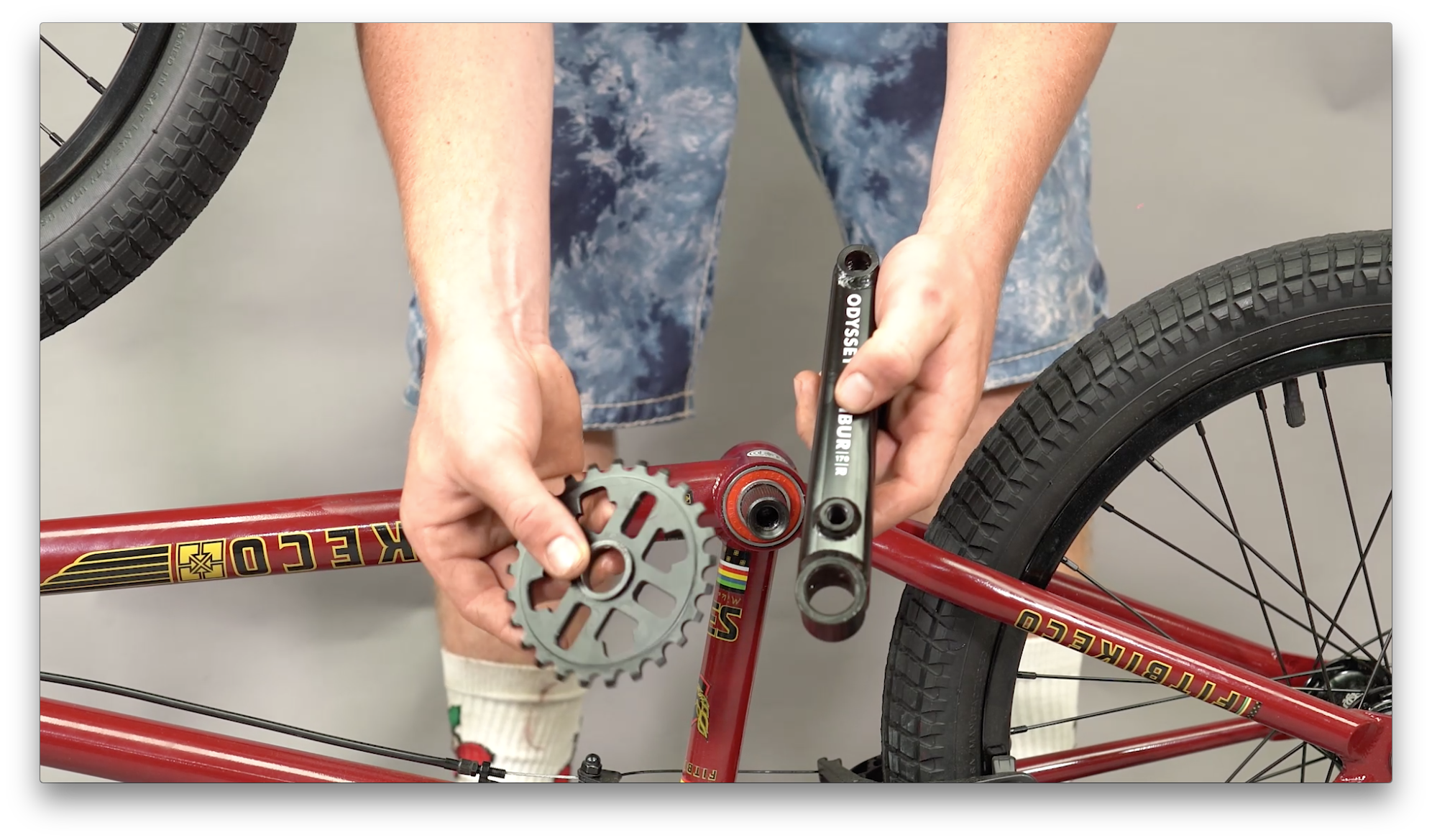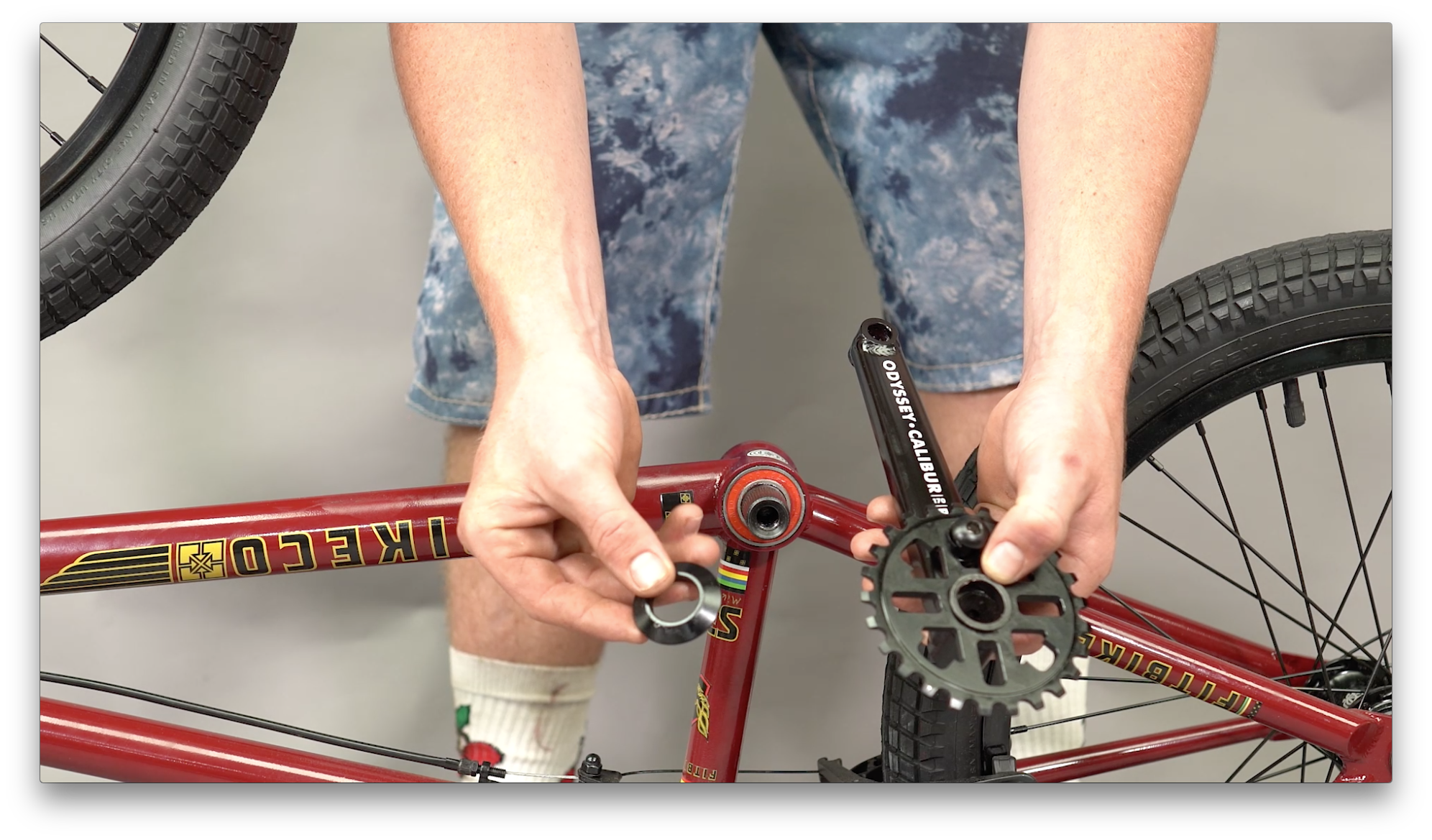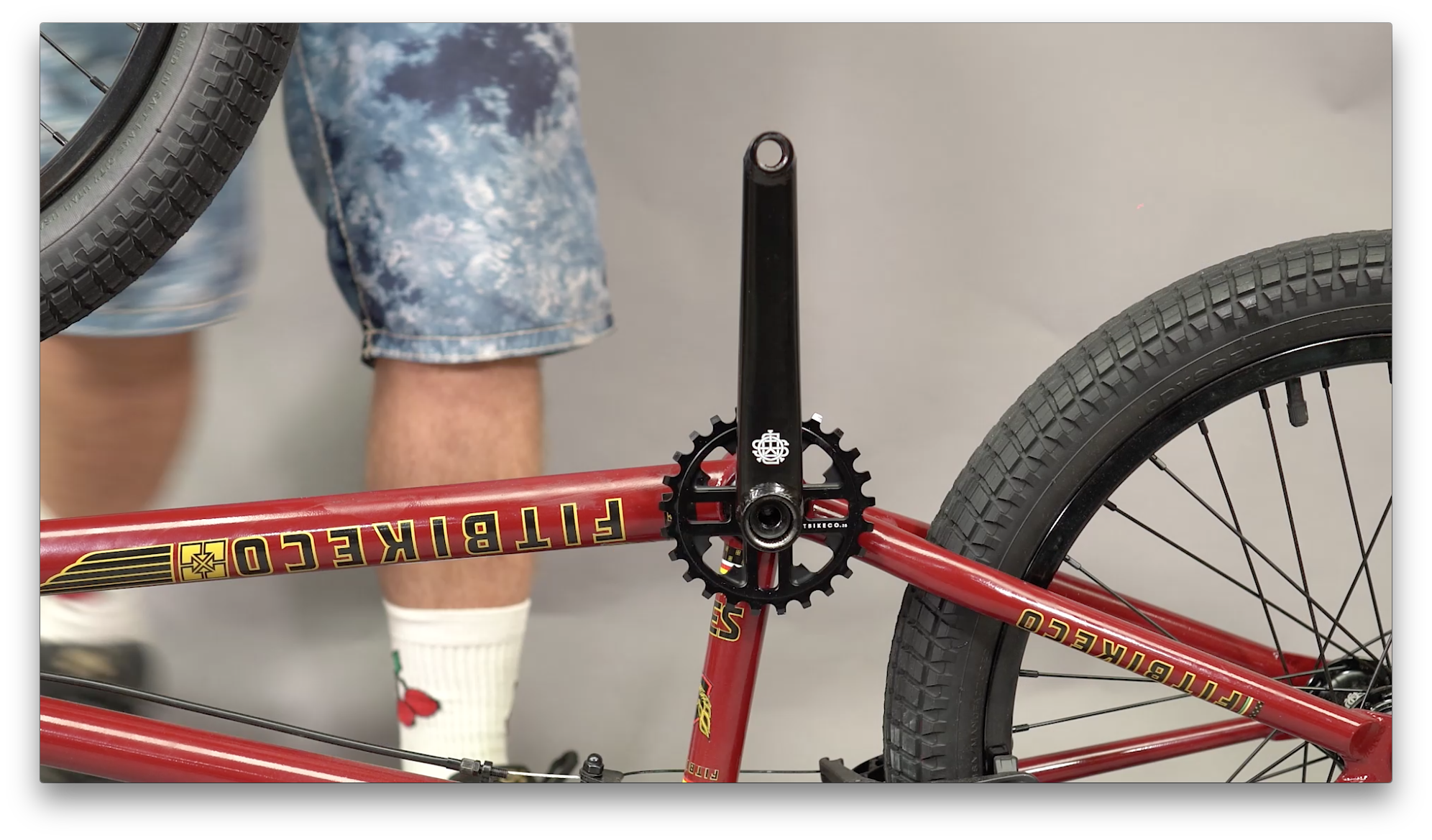 ---
Pull the crank arm onto the spindle with the crank tool until no spindle is exposed between the bottom bracket and crank arm.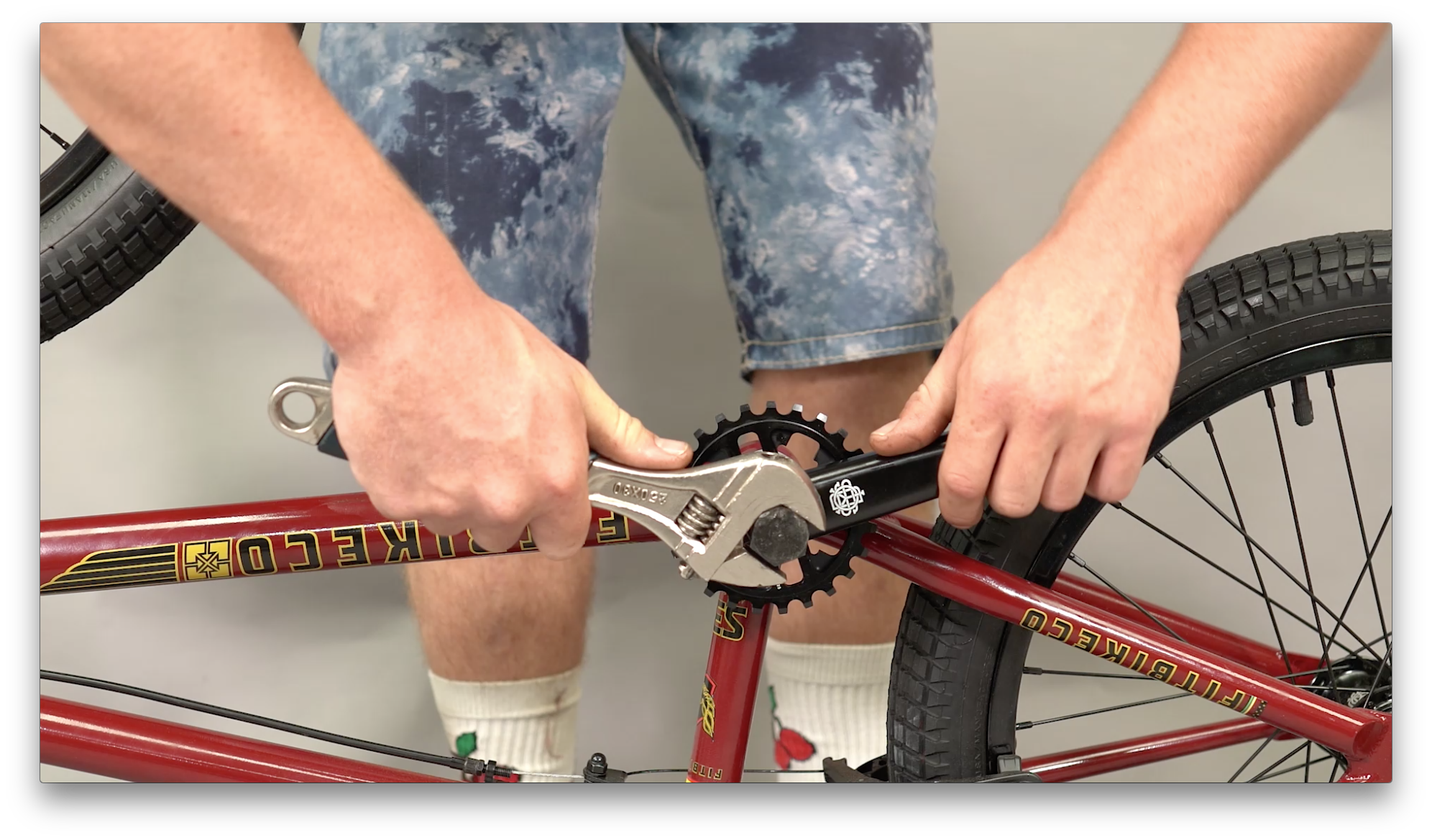 ---
Put the larger dust cap on the other side of the spindle then rest the crank arm on the spindle so you can see how far the spindle will sit in the arm. If the spindle is near the end of the arm, you will need to add some spacers.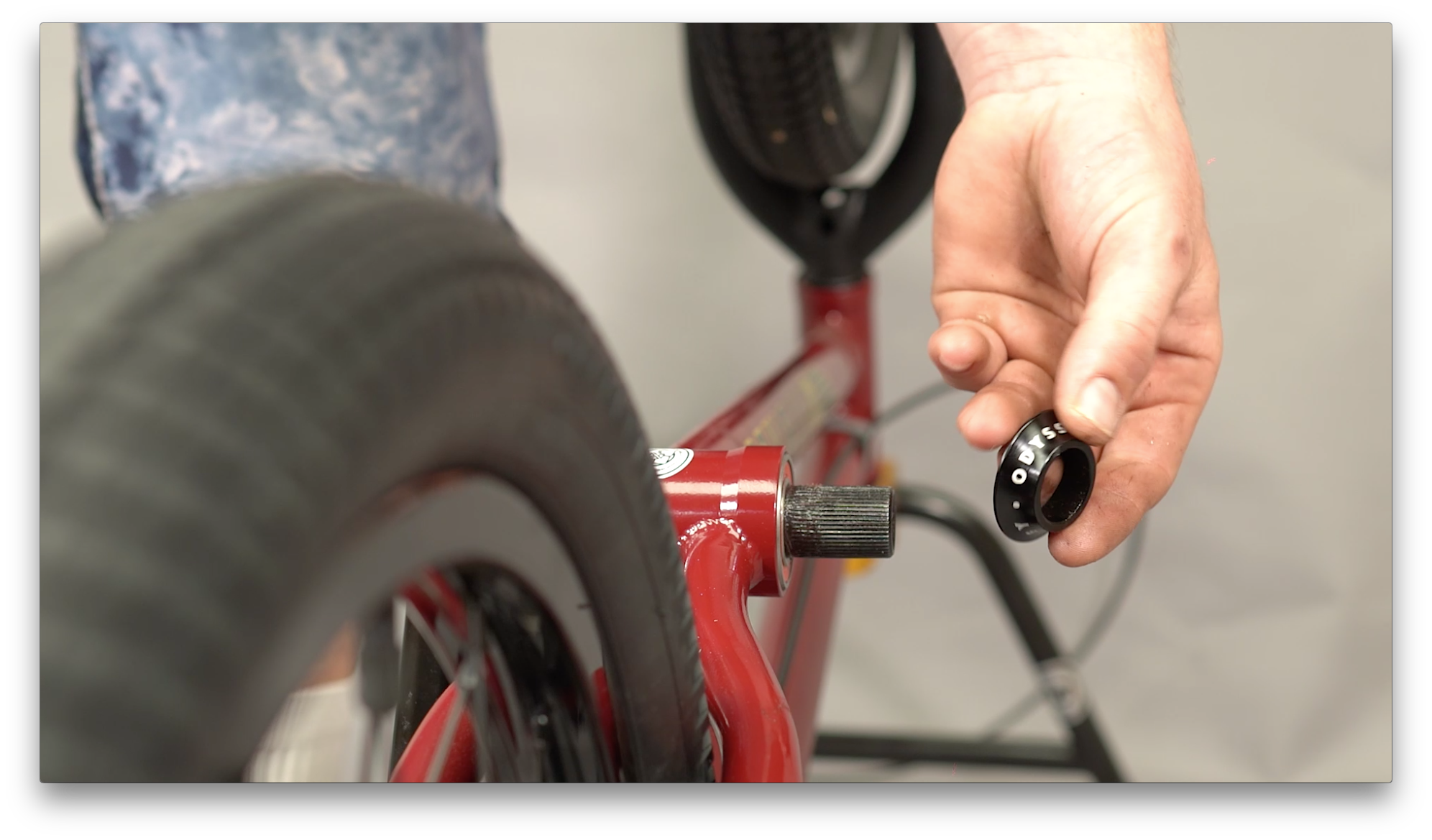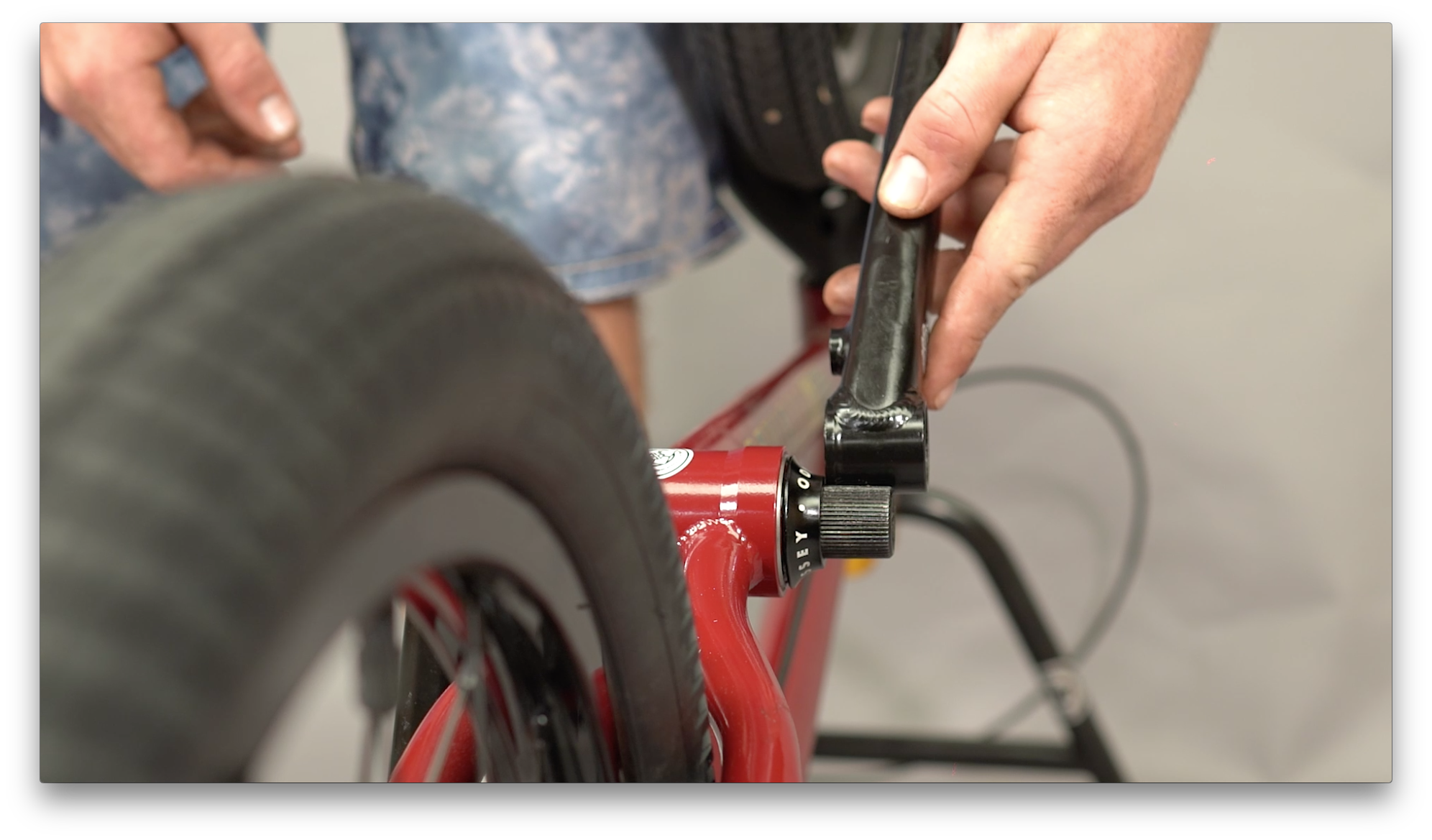 ---
Place the crank arm on the spindle and check it's inline. Once inline, use the crank tool to pull the remaining arm on until the spindle is no longer exposed.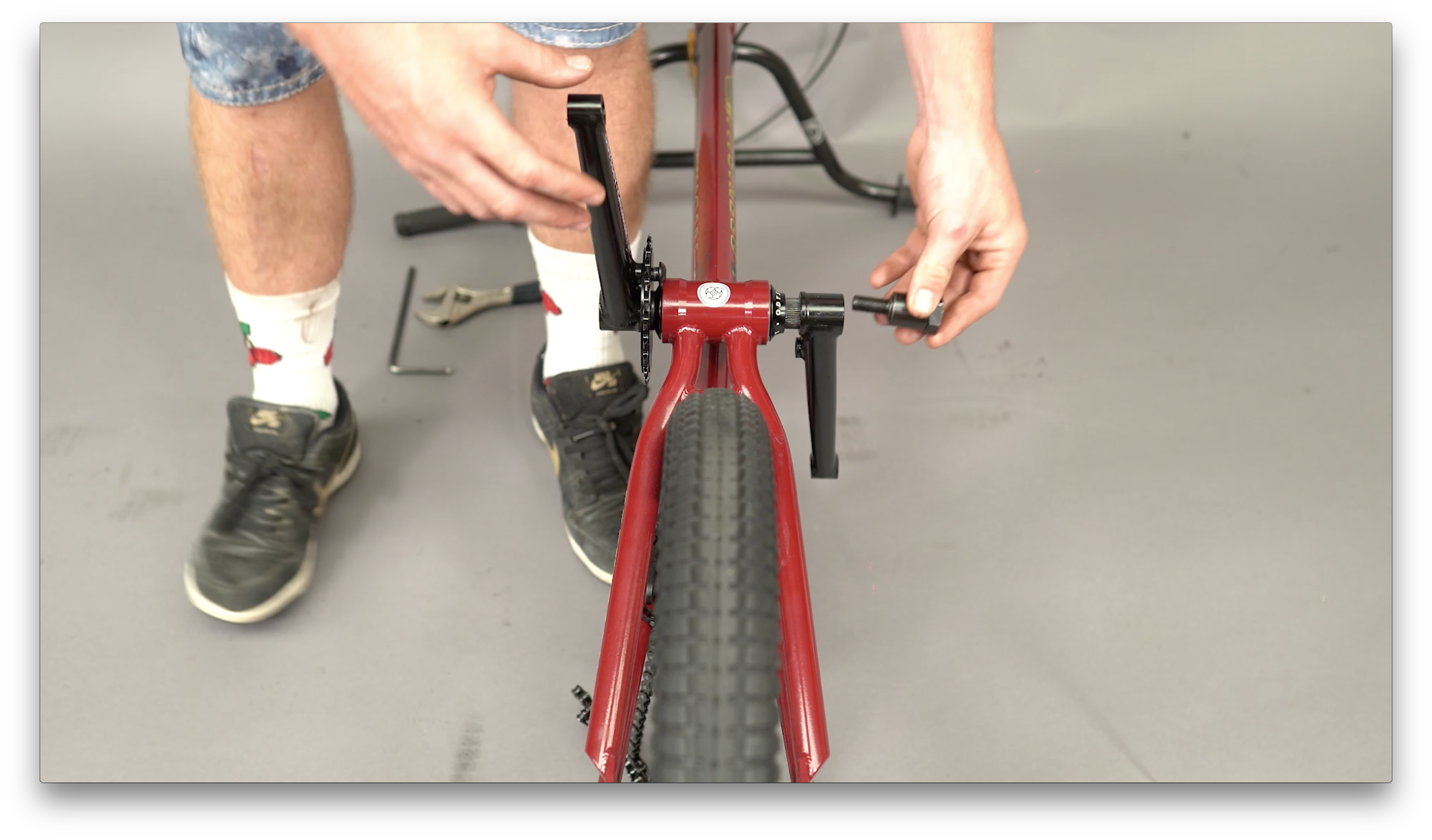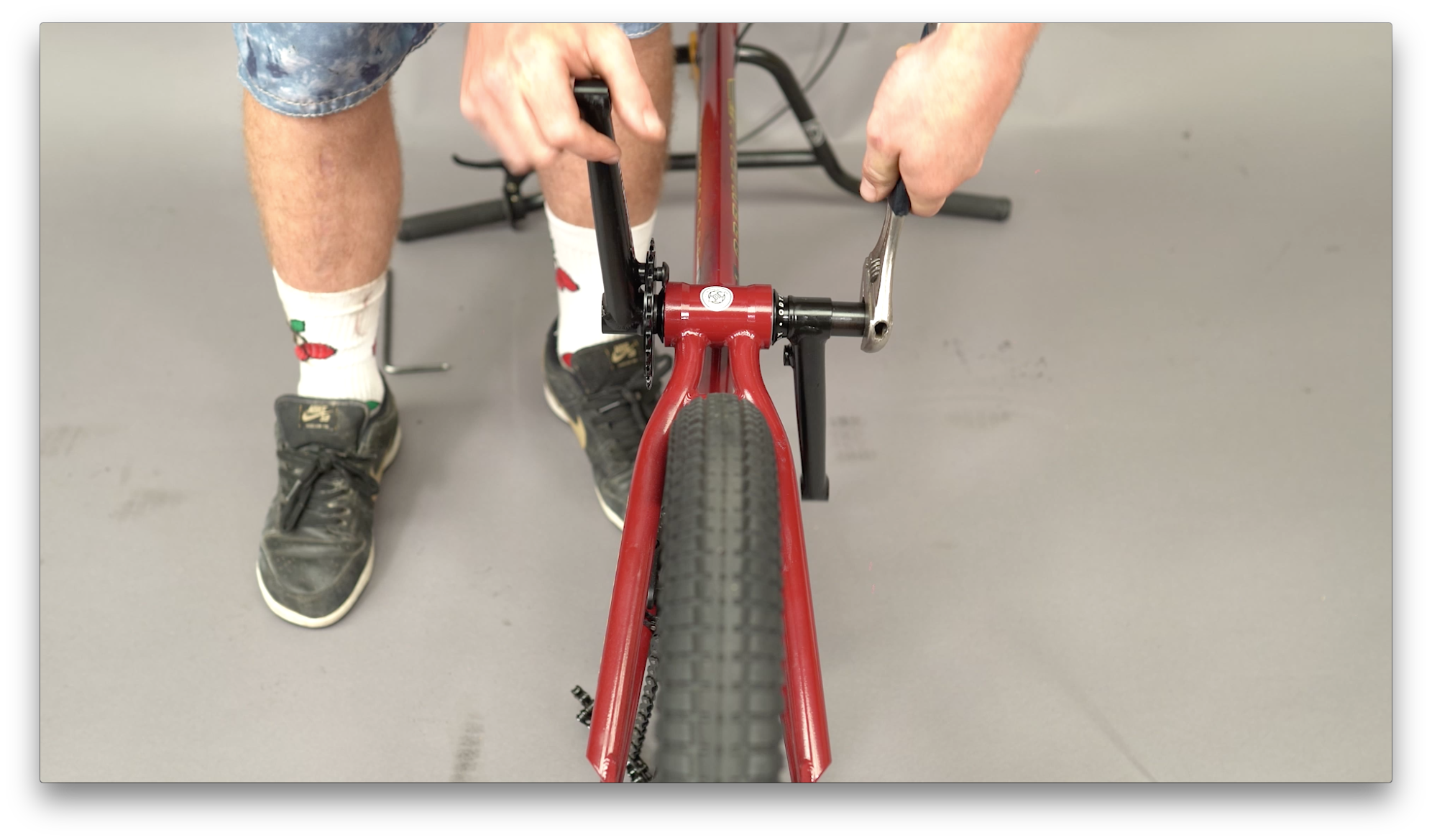 ---
Before installing the spindle bolt, check that the arms don't hit the frame and are spaced equally and the spindle is evenly in both arms.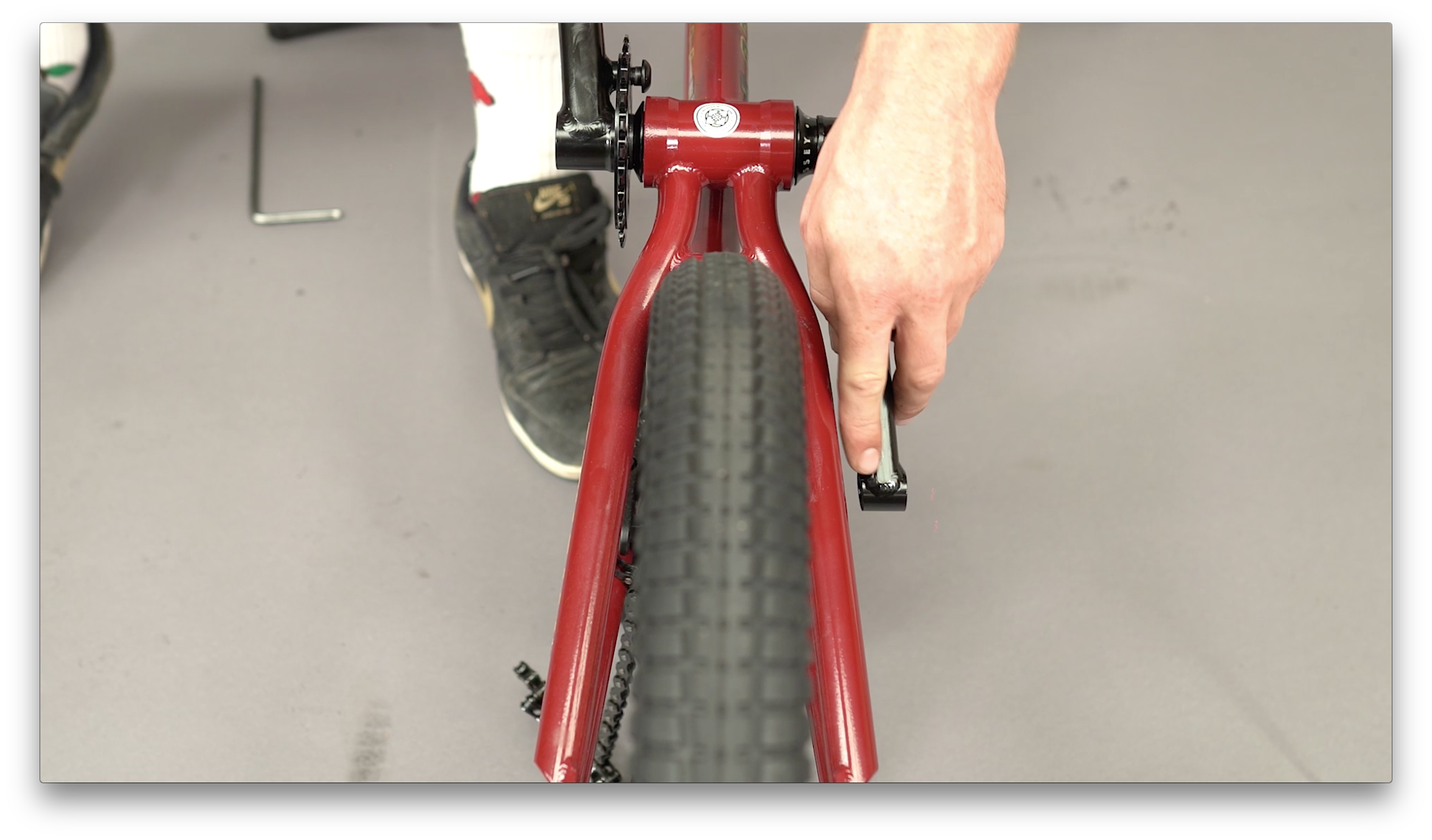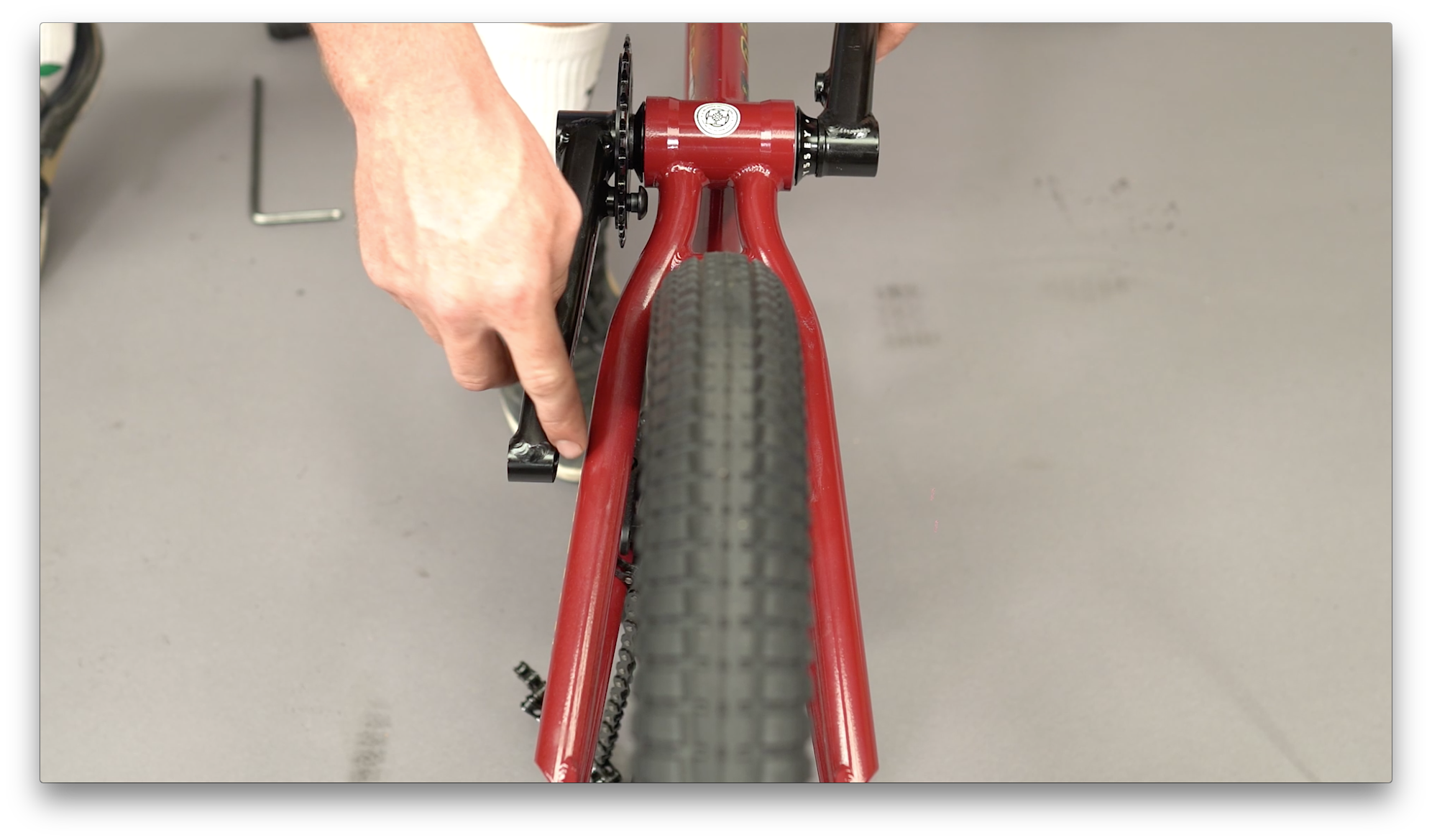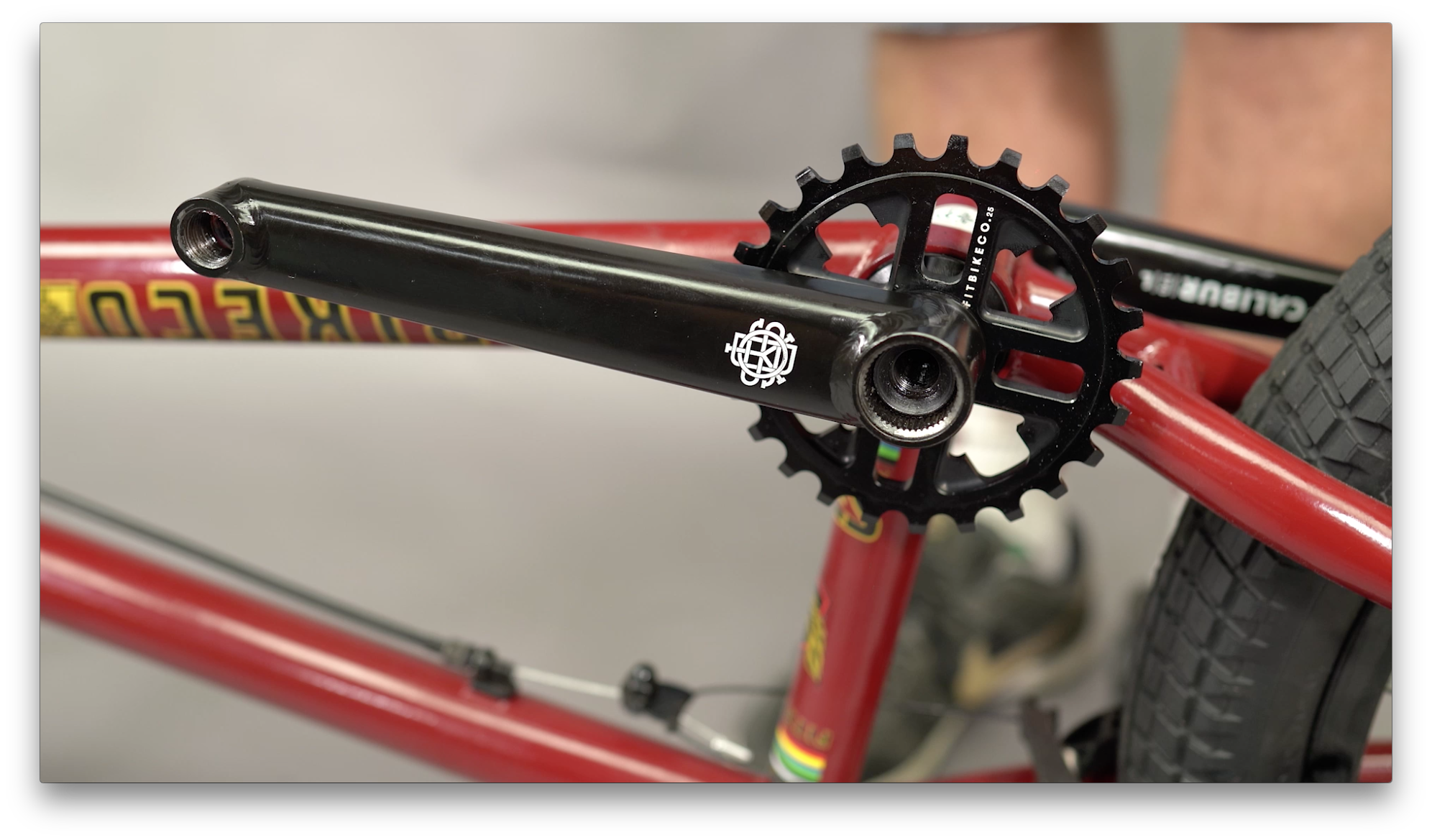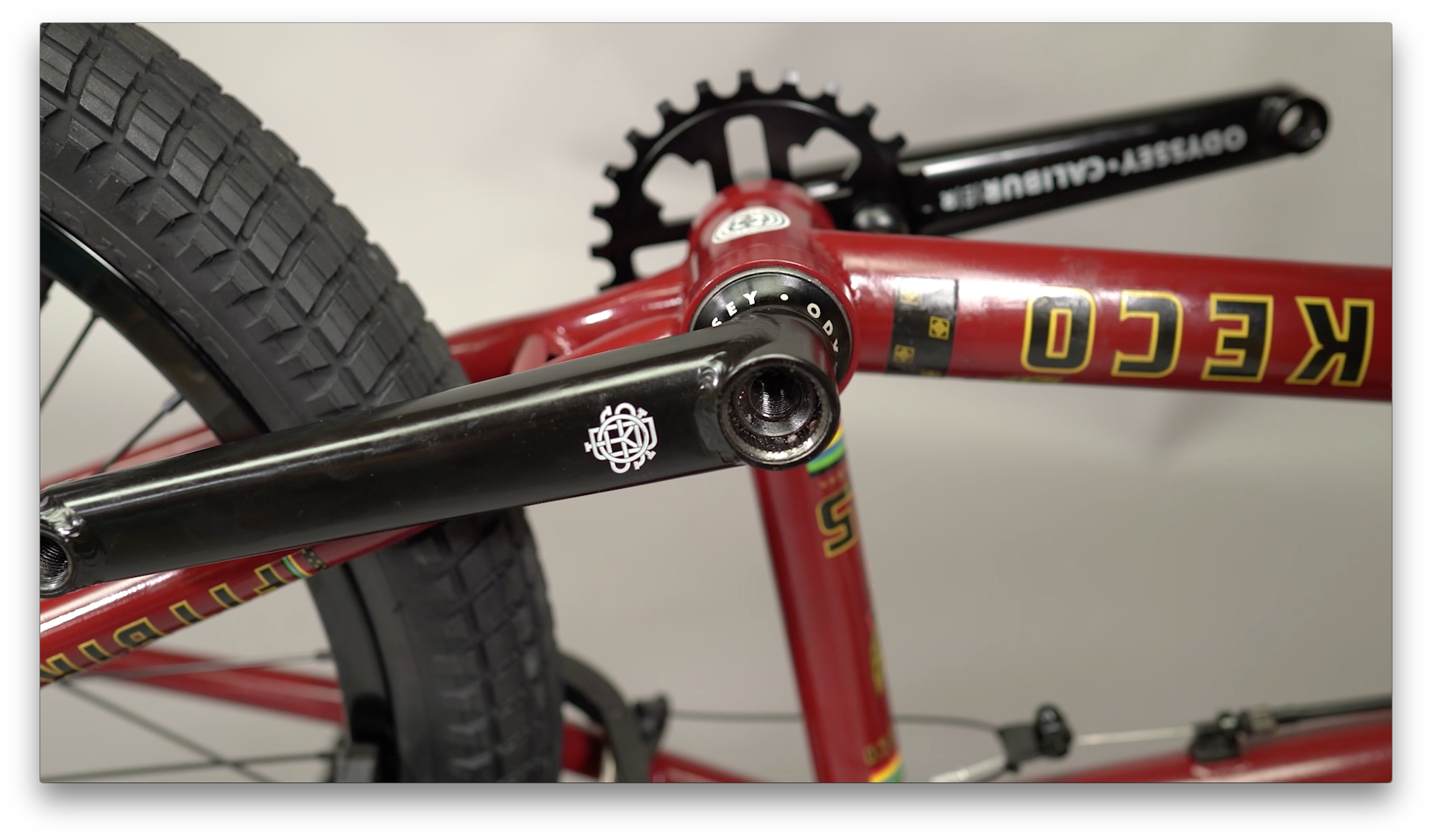 ---
Install the spindle bolts and tighten until nothing is loose, but the cranks can still spin freely.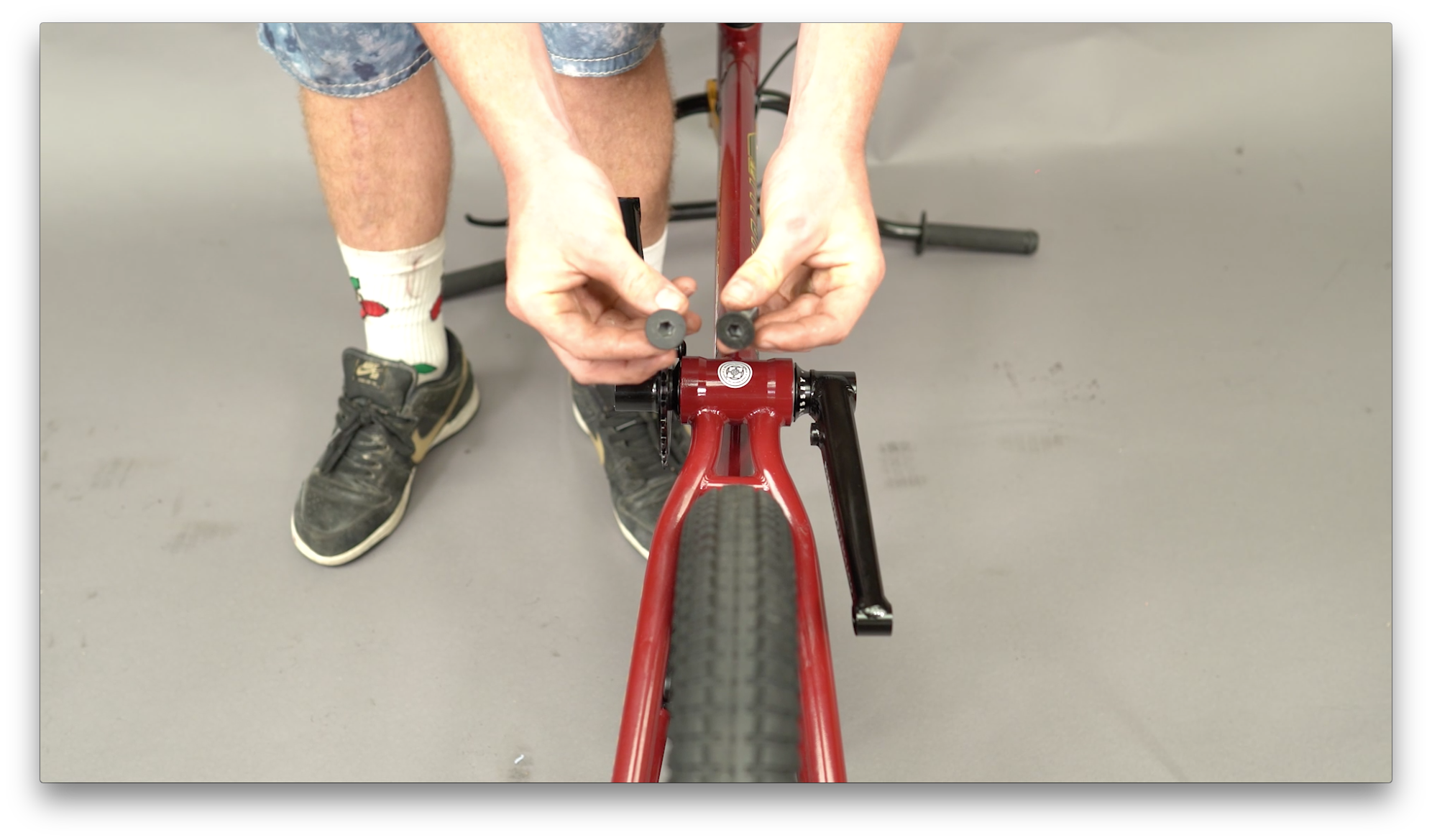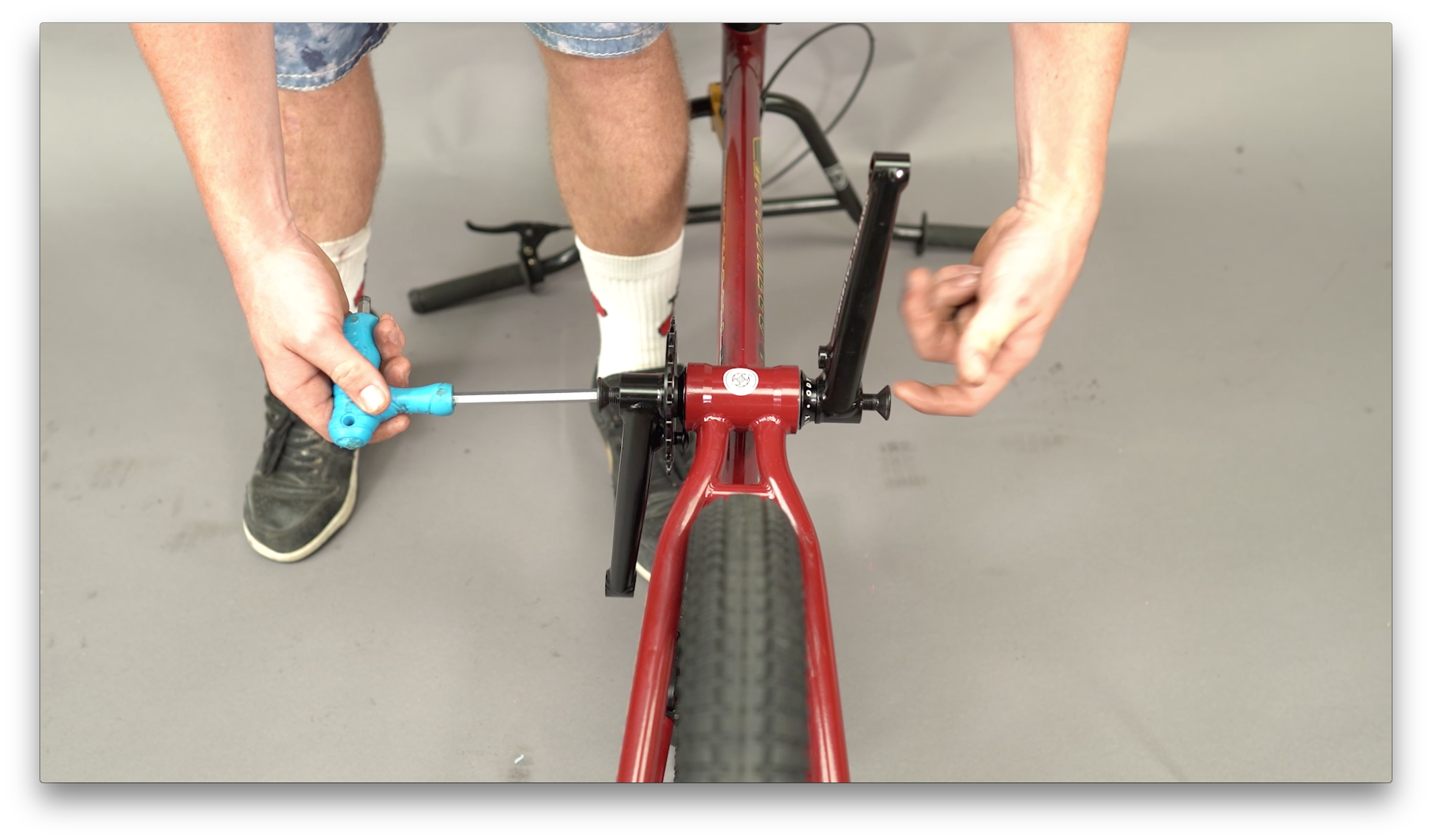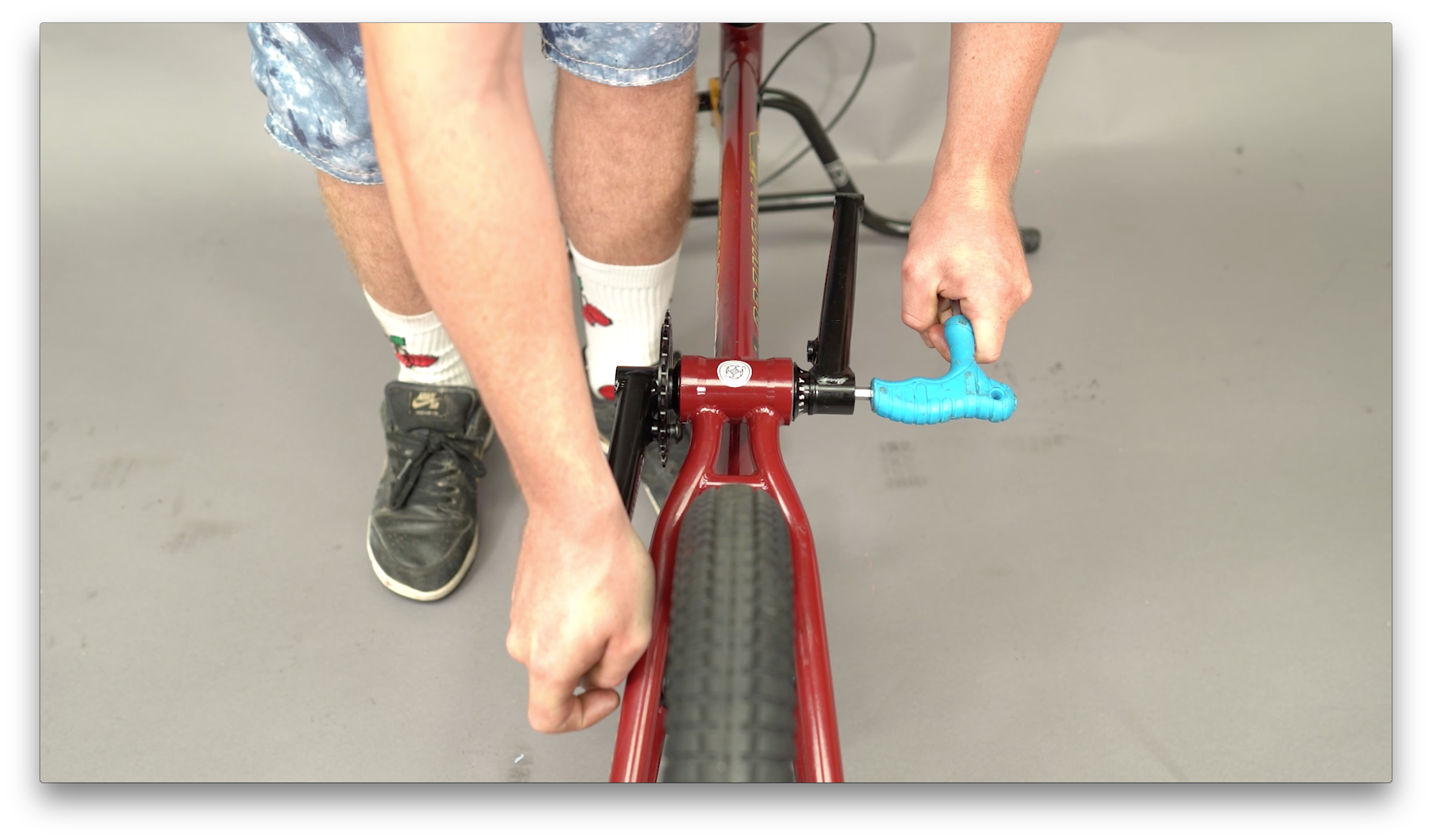 ---
Tighten the sprocket bolt.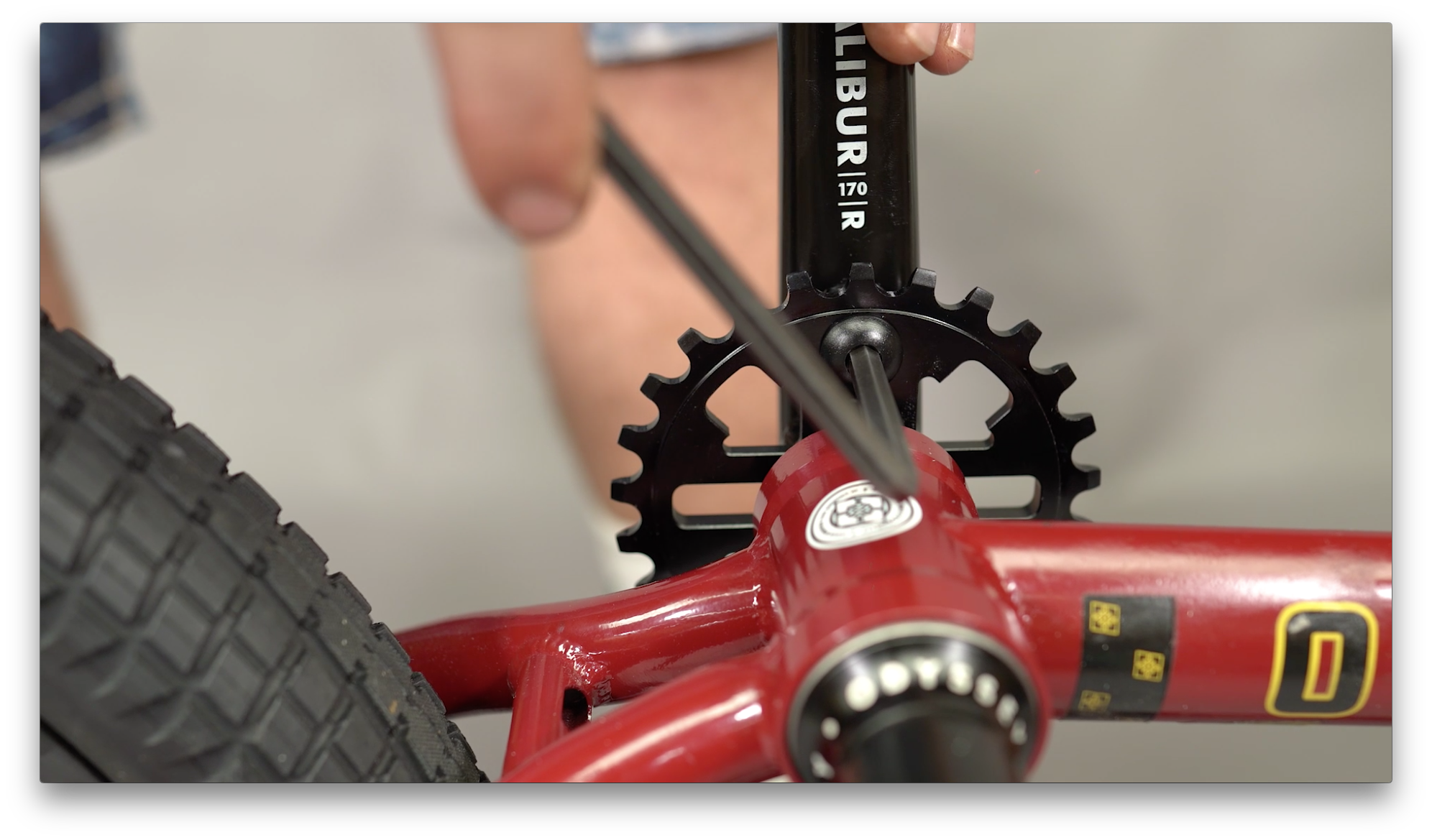 ---
Screw and tighten the pedals into the crank arms, checking that you are correctly installing the RHD pedal to RHD arm and LHD pedal to LHD arm.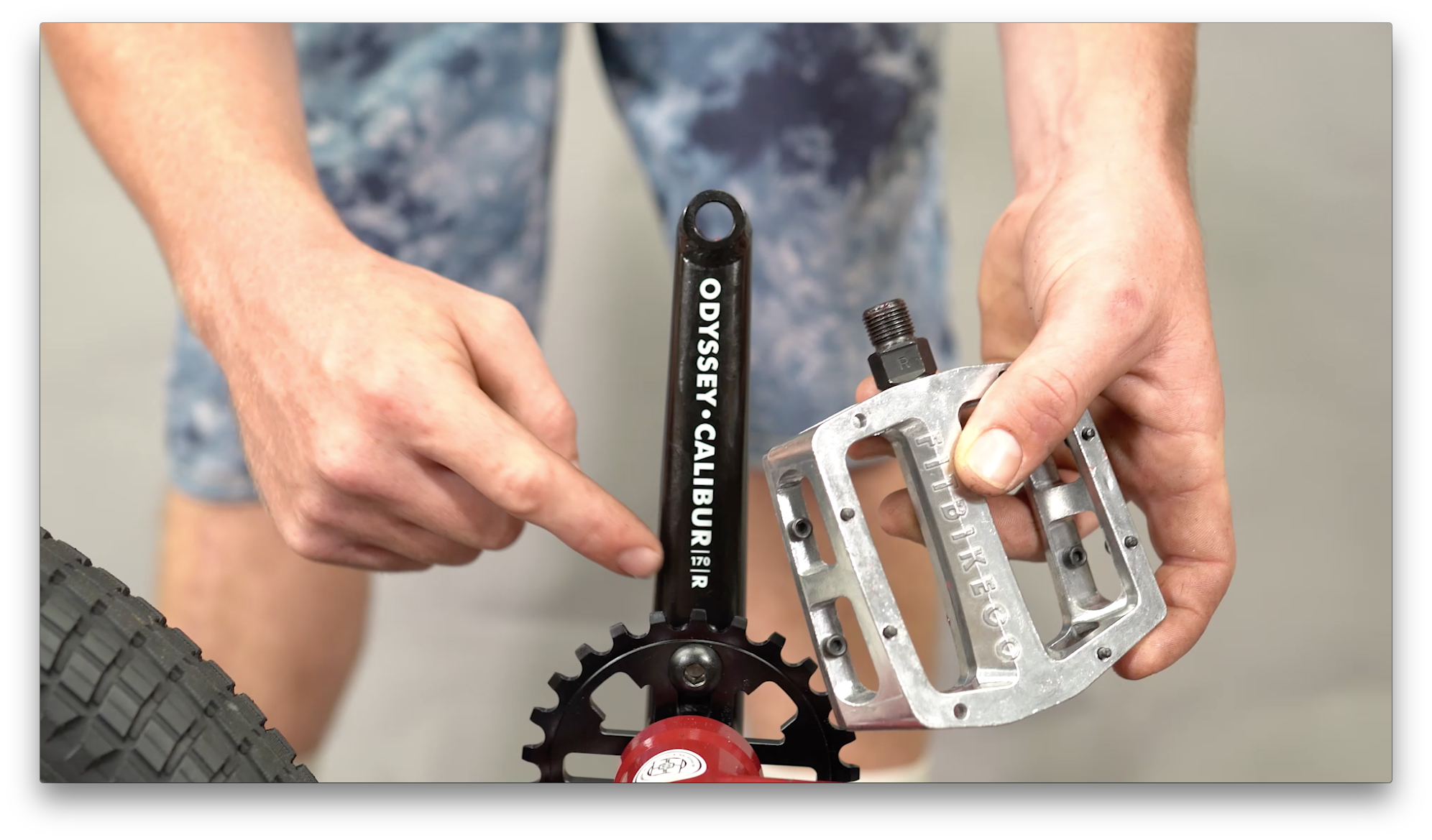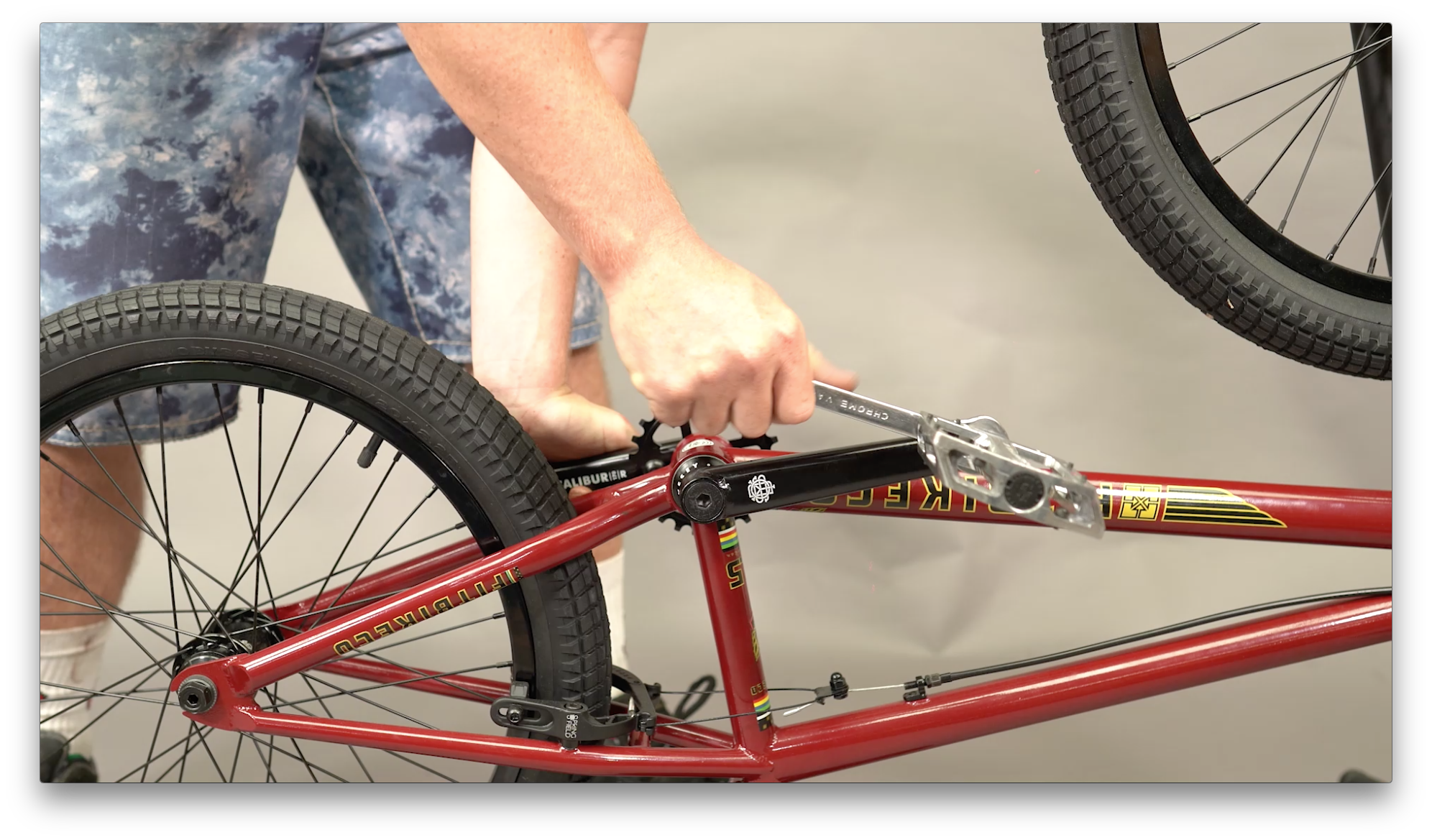 ---